Requirements for all auditions:

Bring a 5x7 or 8x10 photo (photo will be kept for filing)

Be prepared to display your talents, acting, model, sing or dance(bring music on cd) (will return after audition)

          All MYTV26 applications can be filled out and submitted online. Click the title button below to fill out.

                                      AFTER YOU SELECT YOUR APPLICATION BELOW.       FILL OUT ALL INFORMATION.         THEN HIT THE SUBMIT BUTTON


​MYTV26 will be accepting actor/actress applications for commercials, filmed shows, events, promotions, etc.

 No experience neccessary. Ranging from amateur to professional. All sizes welcome. Stay posted and check-in to see information for actors & actresses. 

MYTV26 is excited to kick off new shows to began filming in 2016.  Some shows filmed using green screen.         Check out show details.
MYTV26 welcomes all style of dance for our productions, music videos, live stage choregraphy, etc.

MYTV26 also will began filming for a few shows that will require dancing.  Check out show details.

 MYTV26 will be accepting model applications for filmed shows, events, promotions, etc.

           <><>    <><>     <><>

              Mytv26 is also        accepting applications for

 MYTV26

Beauty of the Month, must be able to display beauty & brains. Must also have career goals. Will include a full page article, head shots, possible payment for public appearances. Also be included in the "Beauty of the Month" annual calendar.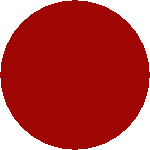 Enter your email address to subscribe to MYTV26. 

                                Welcome to MYTV26 Audition Page, 

Here you will find links and information about open-call auditions,

 locations and times. Thank you for visiting us, we look forward to working and networking with you. We are here to help your talent shine. 

We DO NOT charge an audition fee.